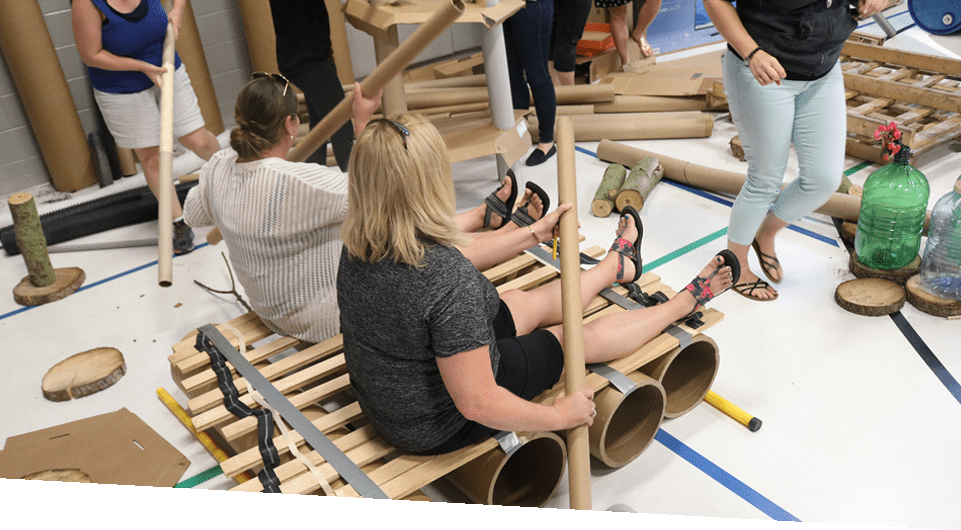 Adult Play Course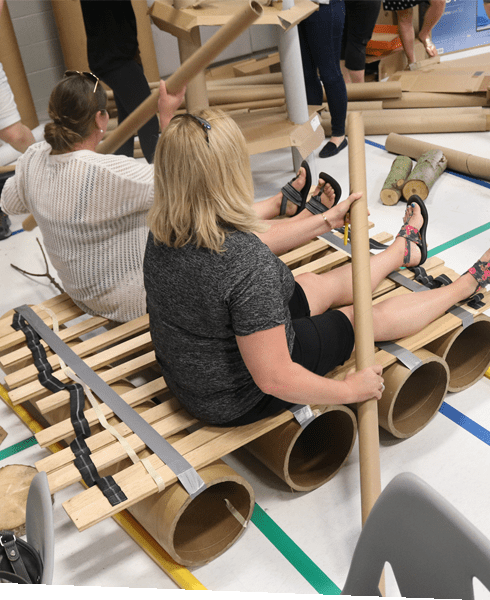 Adult Play
Course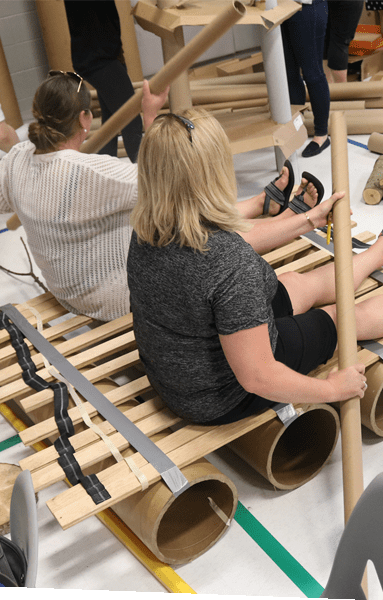 Adult Play Course
We play advocates also know, more than most, the difference that real and regular play can make in a person's life, and how fear can hold us back. Who doesn't want those feelings of joy, bravery, humor, release? Who doesn't want to reconnect with that feeling of Best Day Ever, and live this life while we can? If you need a 'selfless' reason, remember how it also helps us be bright, compassionate, present and patient with those we love and care for. This is why we have created the Adult Play course and our adventure classes online. We invite you to join us on this journey.
We'll be sharing key concepts that have changed the way we think about adult needs for play, how we express (and repress!) ourselves, and the risks people take to live wholeheartedly. We promise that these calls will offer useful resources, direct support for reflective practice, and a sense of community. Our course will be 3 x 1 hour live online sessions spanning 4 weeks using apps like Zoom or similar. We're keeping it 'intimate', with a max of 8 participants and they will take place at a time that can work for each timezone involved.
Course Curriculum
The importance of play for all
The different types of play for adults
Barriers to play
The importance of reflection
This course is ideal for:
Anyone who works with children
Any person who has regular contact with children
Those who might be looking to find a new perspective and approach to their personal or professional lives.
This course is not for:
Those who are seeking to gain a qualification
Those who are looking for a train the trainer course
How much is the course?
It's $149 USD per student. Come and talk to us if this cost is a barrier to participation.
When will the Adult Play Course begin?
I'm in a country far, far away - can I still participate?
Yes! We will organise each video call to start a time that meets the needs of all the participants involved. If you have the internet and are flexible, we can make this work!
Another Zoom call? Urgh...
We know that feeling of excessive video calls and how draining it might be. To alleviate some of the pressure, all our calls will not be recorded, and you can be as candid as you like. This will hopefully make the small group discussions richer and deeper.
This sounds awesome - how do I enrol?
I can highly recommend taking the 
Adult
Play
 Course to any and everyone I know! Taking the time to examine my relationship to 
play
 has been invaluable. This course showed me how to weave playful moments throughout my day and how crucial it is to prioritize creativity, freedom, and joy alongside 'getting the job done.' I'm very grateful!
A Happy Student
Subscribe to our newsletter
Please note: By filling in your details and clicking 'Sign up' you are consenting for Pop-Up Adventure Play to send you marketing emails. You can unsubscribe at any time by clicking 'Unsubscribe' in any email received.