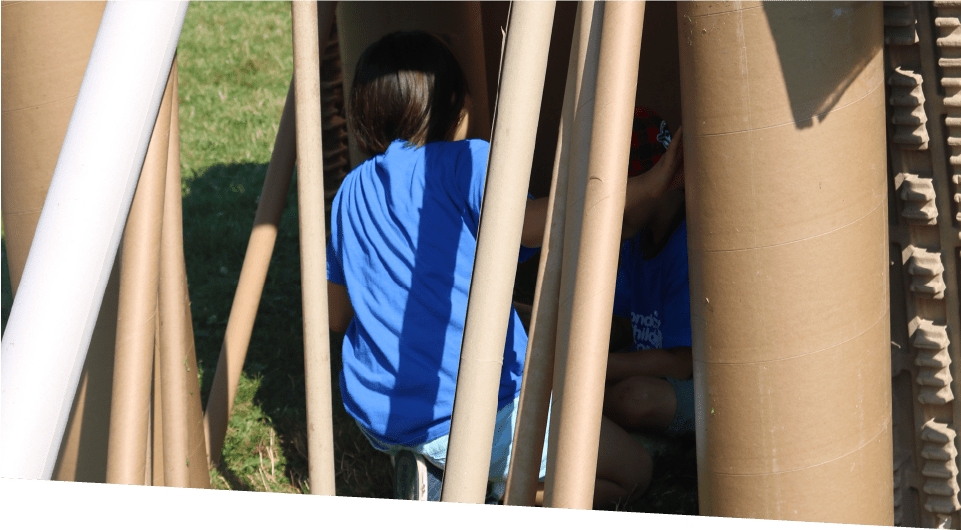 Resources &
Research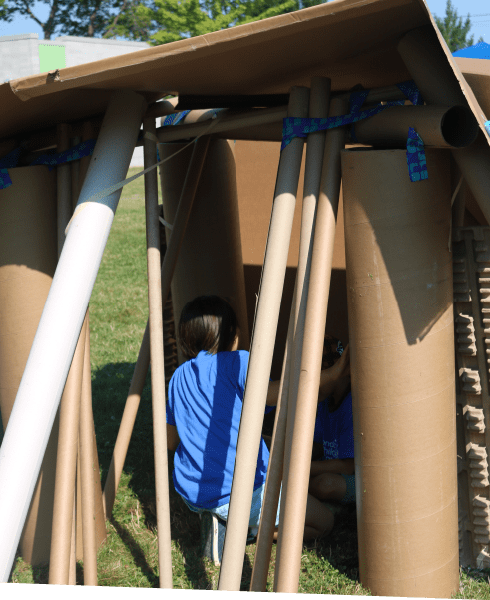 Resources &
Research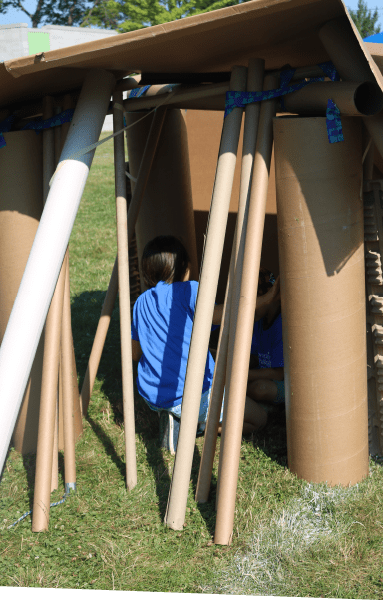 Resources &
Research
Since 2010, we have provided encouragement and advice for folks interested in playwork and adventure playgrounds. These are grounded in our project experiences, with suggestions on applying these ideas in your context.
Are there empty shops in your downtown? Are there children and families without free places to play? Our Pop-Up Play Shop Toolkit is a workbook designed to help you transform an empty storefront into a thriving community play space. It builds upon two highly successful pilots we conducted in 2011/12.
If you are eager to get started on this playful adventure but aren't sure where to begin, grab a copy of our Mini Pop-Up Kit! This beautiful resource will give you hints and tips to get started, and is a perfect introduction to the possibilities of play.
This study examines five years of data to explore the comparative risk of injury found at a conventional, fixed equipment recess play and an adventure playground. Guess which turned out to be several times safer? We wrote this in partnership with Jill Wood of the Parish School AP.
This one-page (two sided) handout is designed for easy distribution to parents, professionals and anyone curious about children's need for play. Summarizing current research and providing simple ways to support play in any setting, The Amazing Benefits of Play is currently available in English, Spanish and most recently French.
Do you want to see more play in schools? This resource is for anyone looking to implement a loose parts resource program in an educational setting. It offers several widely used models, based on common circumstances, and supports the reader in finding solutions to specific issues that arise.
The New Adventure Playground Movement
This jaunty little book covers Suzanna and Morgan's 2015 tour around the USA in a tiny yellow car! Filled with images, stories and interviews with site seniors at key projects, this book is a snapshot of the growing USA playwork scene.
Playful Pauses for Every Body
This five-part somatic reflective meditation series was written and read by Dr. Morgan Leicther-Saxby. It is designed to build compassionate self-awareness of one's embodied experience in and of the world.
Read more about our work as it happens, and hear from independent pop-up adventure playground organizers on our blog.
Or subscribe to our newsletter to keep up to date with us!
Register your event and receive a free printable Resource Pack, including helpful checklists, handouts for parents and tips for training volunteers – everything that you need to make your event a success!
We are also proud to recommend several useful resources written by other people, offered here in response to common enquiries:
Stuart Lester and Wendy Russell
PlayReport – International Summary of Research Results
A World Without Play – A Literature Review
Developing an adventure playground: the Essential Elements
Several useful links by other people
WHAT AN AMAZING EXPERIENCE…  It was a wonderful life experience for every single person that assisted. Children and adults we were all sharing the spirit of play. We thank you once more for your support and inspiration.
Nido, Barranquilla, Colombia
Subscribe to our newsletter
Please note: By filling in your details and clicking 'Sign up' you are consenting for Pop-Up Adventure Play to send you marketing emails. You can unsubscribe at any time by clicking 'Unsubscribe' in any email received.