By Zan
In preparation for the first Playwork Campference in 2017, we interviewed US-based playworker and Director of Adventure Play at The Parish School, Jill Wood who we had invited to the event as a special guest. She was such a hit at the Campference that Morgan and I felt strongly that she should play a much bigger part in the next event. One year later, Jill, Morgan and I had a Skype meeting that ended with happy and warm hearts: not only would Jill be one of our keynotes, but we would be taking the Campference to her in Texas. Here's a short interview with Jill as we prepare for the Playwork Campference 2019.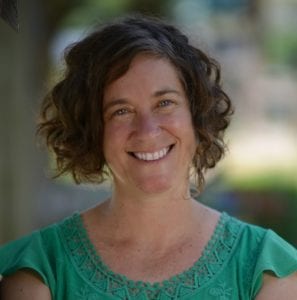 Pop-Up Adventure Play: What were your favorite moments of last Campference?
Jill Wood: I met person after person who was creative, open-minded, generous and highly motivated to improve the quality of children's lives. Reimagining things requires community and support. It requires shared experiences and resources, stories of success, and honest conversation about challenges.
I went home to Texas smelling of campfire, soggy from the rains, and reinvigorated to keep our Houston playground as adventurous as possible.
PUAP: How do you feel about Campference coming to yours?
JW: I am ridiculously excited! It is such an honor to have play people from all over the world gathering on our playground. I would be nervous, except that I know the children have created something beautiful in AP. It's a space that deserves be shared and will make a great place to conference.
PUAP: What are your hopes for Campference 2019?
JW: A few years back the kids on our playground started digging a huge hole they called 'the Mine.' They would dig until they found a chunk of clay, put it on a window screen, spray it with a hose until it was palm-sized, then run around with fists held tight around it. One kid told another, 'you throw it against the wall and if it sticks, it gives you super speed.' I heard another say it gives you multiple lives, so when you get shot you can jump back up again. Someone else said it makes your brain icky to zombies.
I hope people leave with immortality, lightning speed, and brains that taste like poop to zombies. I also hope they leave knowing there are 80 other people around the world who believe childhood is precious, will fight to protect it and would be happy to Skype for a reflective pep-talk!
Registration for Campference will close on 15th January 2019 but there is still time to sneak you in! Check out the information here and get in touch today if you want to come! Follow our Facebook and Twitter for more!