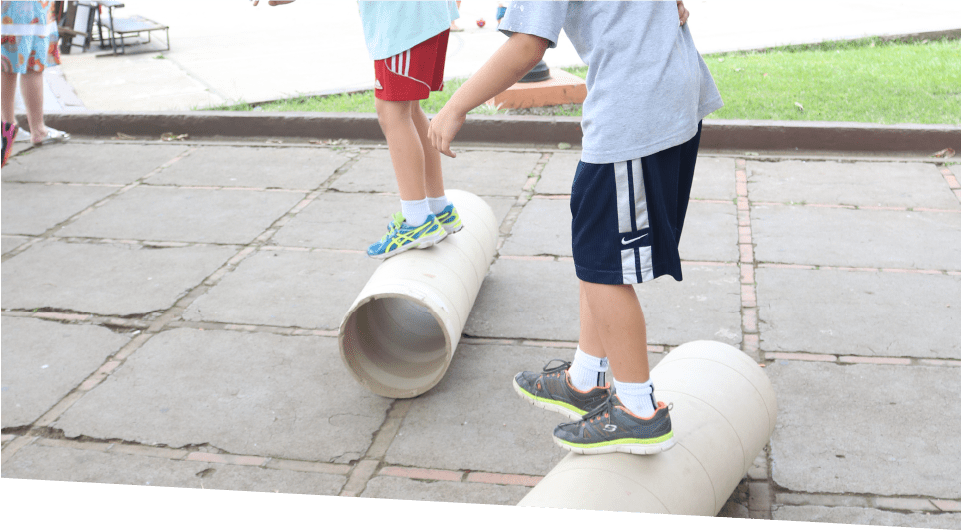 Playworker
Development Course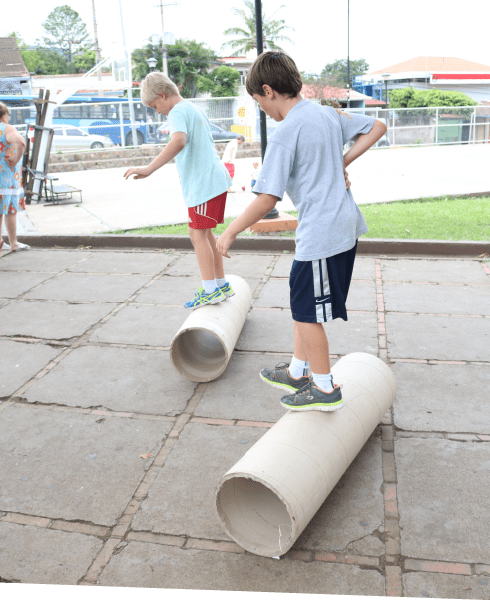 Playworker
Development Course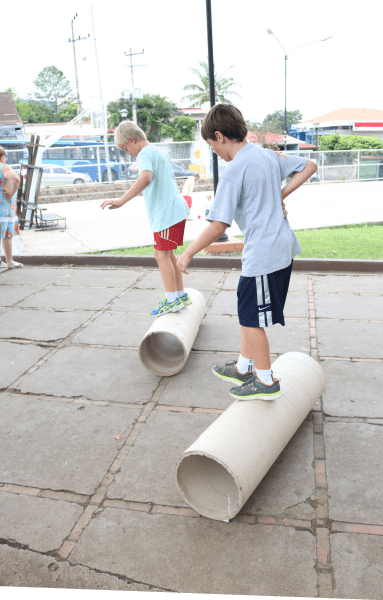 Playworker
Development Course
The Playworker development course brings together people from all over the world, giving them the tools, tasks and mentorship they need to become effective and confident playworkers. We draw on the very best of the UK playwork field as well as our own international "pop-up" practice, bringing in experts to serve as course tutors and mentors.
The play course is 100% online and includes invitation to a private forum, where students can discuss their experiences in putting theory into practice. Upon completion of the Playworker development course, students will receive a playworker qualification, recognising their knowledge and skills in the field of playwork.
Class Curriculum
The Essential Qualities of a Playworker
Children's Right to Play in a Global Context
Environments for Play, Play Types and Loose Parts
Play Processes: Cues, Frames and Responses
Play-based Approaches to Challenging Behaviour
Inclusivity and Accessibility in Practice
Play Therapy and Therapeutic Playwork
Adventure, Narratives and Deep Dark Play
Risk/Benefit Assessments: Discussing Challenge, Safety and Hazards
Reflection and Team Practice
Supporting Play in Families, Schools and Beyond
Advocacy in Action and the Pop-Up Adventure Playground Model
This play course is ideal for:
People who want to become playworkers.
People interested in playwork theory.
Parents, professionals and community organisers.
This course is not for:
Those seeking play-based curricula or other educational approaches.
How much does the course cost?
The play course costs $950USD per person. There are discounts available for groups, and the option of arranging team support over Skype. We also have a robust financial aid program.
I want to take this course but don't have the money
We are committed to making sure that everyone who wants to learn about playwork is able to. No one is turned away for lack of funds.
To reach as wide a range of people as possible, including those paying across currencies, we rely upon a conversation with students about their specific needs. Please get in touch.
How long do I have to complete the course?
We ask that each student aims to finish the play course within 2 years, to maintain momentum and mentorship. Life can get in the way, and students are always welcome to return, but we have found that the expectation of a 2 year limit helps completion rates. Students are encouraged to remain in contact with the course coordinator if anything goes awry and they need more time to finish the course.
I have a busy schedule - how much time do I need and how flexible is this course?
We ask for an absolute minimum of 3 hours commitment per module but students are reporting that it takes about 4-5 hour per module. This play course is designed to provide you with on-going prompts for observation, reflection and development, so it's a case of getting out what you're putting in!
When I complete the course, do I automatically become a playworker?
Playwork is many things, including an academic field, professional approach, and community of advocates. We strongly value depth of study and commitment in anyone who calls themselves 'a playworker'. In response to need, we designed this play course to provide a strong foundation in these unique theories and practices and mentorship. Every student decides for themselves when they claim that identity – but at the end of the course, you also get a nice completion certificate!
It's no secret that at Pop-Up Adventure Play, quality playwork training is dear to our hearts. Here are some feedback quotes from students:
"The Playworker Development Course was life changing for me. After completing this course, I have a better understanding of what play really is, why play is important, and what I can do to advocate for play. Understanding play has helped me to view children as capable and competent people. The course has connected me to a network of support and encouragement that I haven't been able to find elsewhere." – Chelsey, USA
"This course is very complete, I want to congratulate the team for your hard work and for the happiness you transmit… I have enjoyed so much this course. Thank you, Thank you, Thank you." ~ Maria, Colombia
"This course was an incredible gift for my personal life and for my profession. I gained so much knowledge from the readings, observations, personal reflections and reflections that my tutor helped me to discover from her wonderful feedbacks. I developed a huge amount of respect for the children and their play. I also understood the power of both." ~ Erika, Costa Rica
Does your adventure start here?
Contact Pop-Ups Zan today to enrol on our Playworker Development Course or see our adventure classes online! For more from us, follow us on Facebook or find more information throughout the website.
This course has changed my, my son's and my family's lives. I am now able to see childhood from another perspective. I've been able to recognize the importance of play in children for it's own sake and for the additional values it will bring to them as adults.
Mariana, Costa Rica
Subscribe to our newsletter
Please note: By filling in your details and clicking 'Sign up' you are consenting for Pop-Up Adventure Play to send you marketing emails. You can unsubscribe at any time by clicking 'Unsubscribe' in any email received.