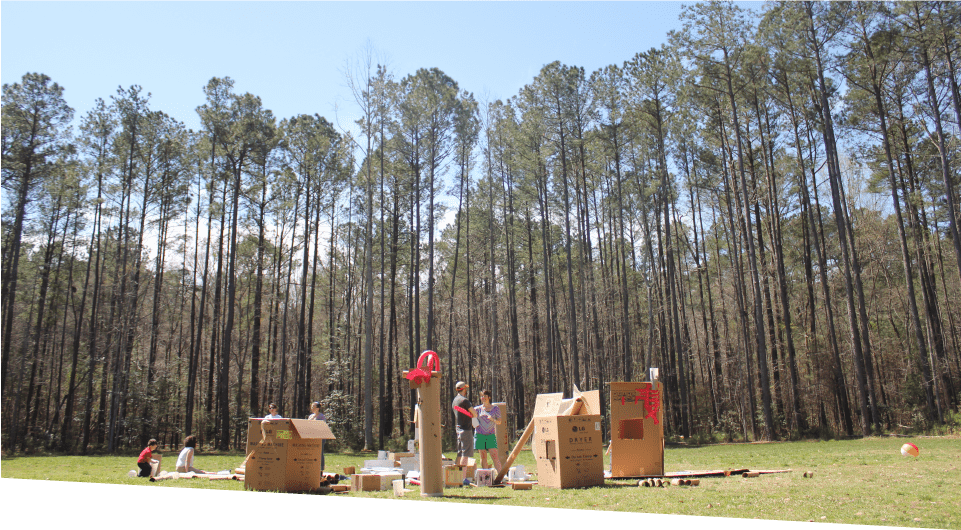 Tutors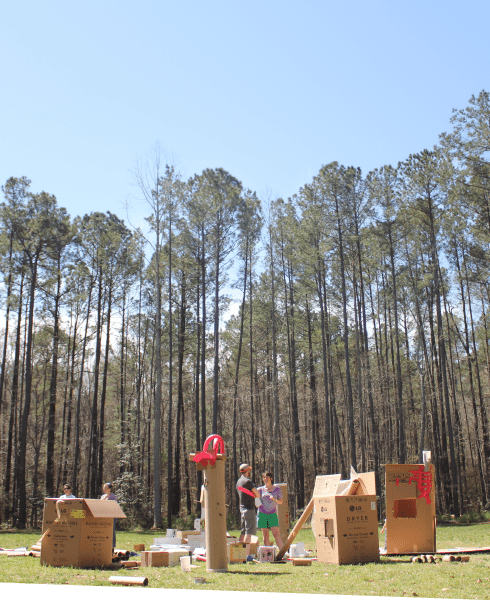 Tutors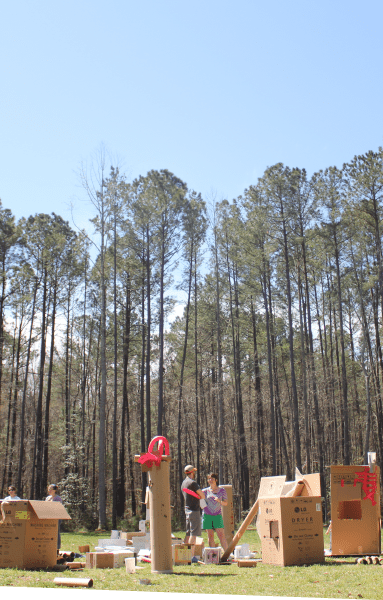 Tutors
All our course tutors are trained and experienced playworkers. They draw upon years of practice in diverse UK playwork settings. In the UK, playworkers operate in adventure playgrounds, public parks, schools, hospitals, prisons – we go wherever children are.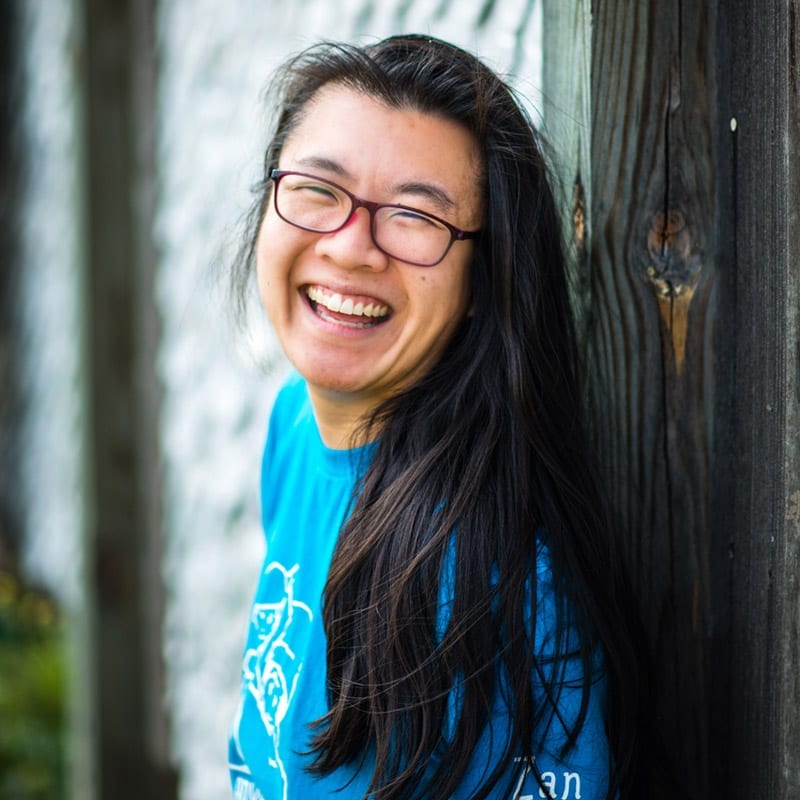 Suzanna Law
Suzanna started as a mobile playworker, or playranger, in underprivileged areas of Manchester, UK. Later, she pursued a second BA and graduated in 2012 with a First-Class Honours Degree in Playwork. Simultaneously, she co-founded Pop-Up Adventure Play in the UK and US, and served as the Lead Playworker during a 2-month residency on Governors Island in NYC. Currently, she is pursuing her PhD in Playwork at Leeds Beckett University. In addition, she actively collaborates with projects in Hong Kong and Malaysia. Notably, she is also a talented artist! In her role at Pop-Up Adventure Play, she spearheads project coordination and online communications.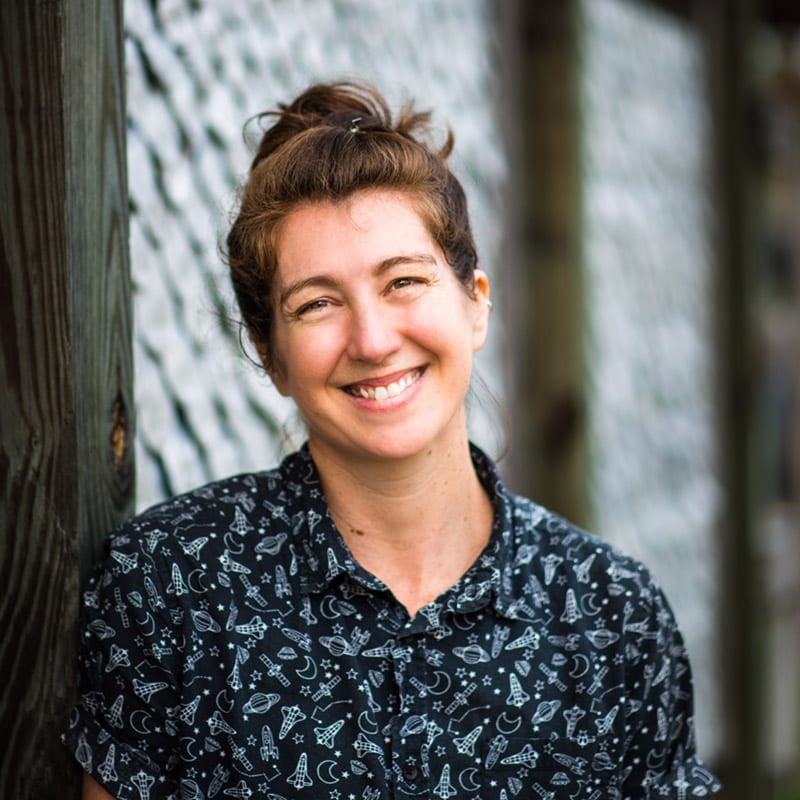 Morgan Leichter-Saxby
Initially, Morgan served as a playworker and play ranger in London and Cardiff, collaborating with Bob Hughes and Penny Wilson. Concurrently, Morgan pursued an MA in Material and Visual Culture (Anthropology) at University College London. In 2010, Morgan played a key role in founding Pop-Up Adventure Play and has been dedicated to advancing the playwork field in the USA. Presently, Morgan takes the lead on resource content and training. Additionally, they are actively pursuing a PhD in Playwork at Leeds Beckett University, under the guidance of Prof. Fraser Brown.
I just left your seminar and was so inspired and excited to get home and get started in my own backyard. I neglected to say THANK YOU! Your enthusiasm is infectious. What you had to say so clearly made sense to me. Keep spreading your wonderful ideas. Personally, I'll be doing everything I can to help.
Ashley Funicello
David Stonehouse
David's journey in this field began as a qualified children's nurse. He transitioned to become a Playwork Lecturer at Edge Hill University. Currently, David is working towards a PhD in Playwork at Leeds Beckett University, focusing on "the Experience of Pre-registration Children's Nurses in Children's Play in Both the Academic and Clinical Setting". Notably, he is a prolific author, frequently publishing on management and leadership topics. Furthermore, David efficiently handles our course administration.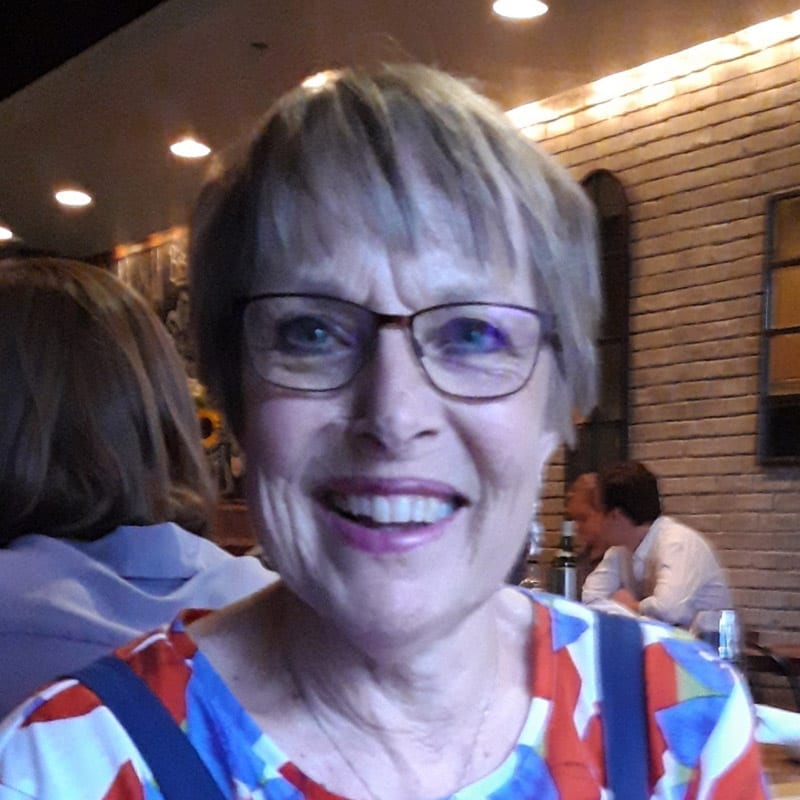 Jacky Kilvington
Jacky boasts over 45 years of diverse experience, transitioning from a qualified art teacher to a proficient playworker, freelance writer, and a comprehensive play and playwork trainer. Over her extensive career, she has actively contributed to the creation, assessment, and quality assurance of various playwork courses, catering to different levels, including higher education and community-based practice. Jacky has been a prominent figure at Playwork Conferences, conducting numerous workshops and co-authoring two books with Ali Wood. Presently, in a semi-retired phase, she indulges in her passions for travel and painting. Jacky cherishes the precious time spent with her 5 grandchildren, which keeps her deeply connected to the world of children's play.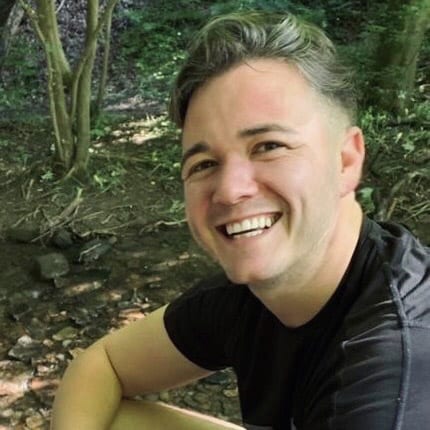 Andy Hinchcliffe
Andy strongly believes that children flourish when they have ample time, space, tools and permission to play, especially without direct adult intervention. He has extensive experience working with children in various communities, including the Valea Rece village in Transylvania (collaborating with Professor Fraser Brown's Charity, Aid for Romanian Children) and Eureka Valley Adventure Playground in Los Angeles. However, Andy's primary focus has been within the UK, specifically in socioeconomically deprived communities. In 2012, he graduated with a first-class honours degree in Playwork from Leeds Beckett University. Andy's involvement with Pop Up Adventure Play spans over a decade, wearing multiple hats as a board member, director, tutor, and offering valuable training and expertise during tours.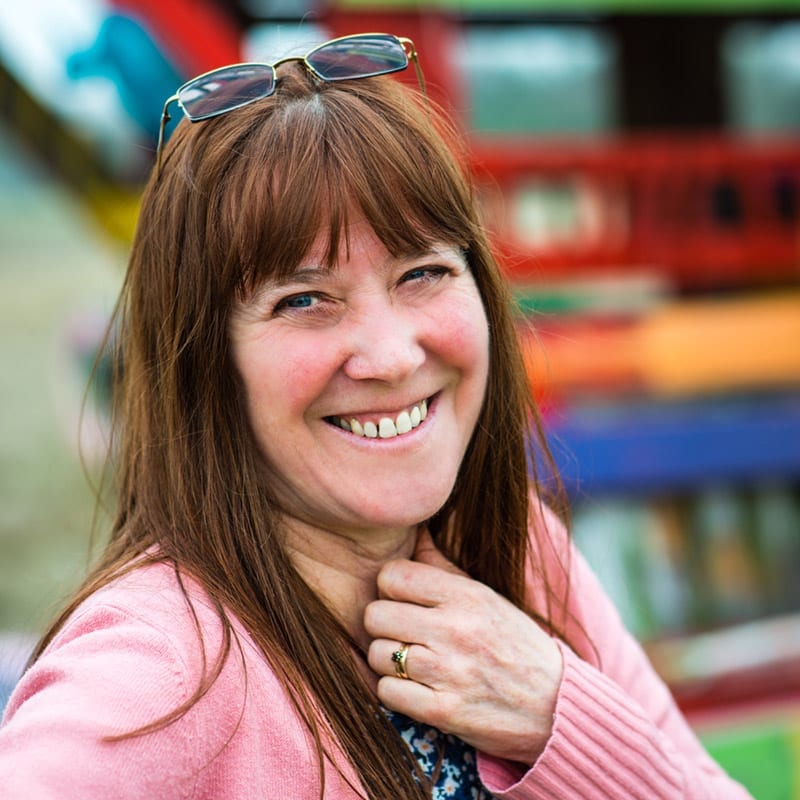 Ali Wood
Ali achieved her MEd in Community Education (with distinction) from Birmingham University. She co-authored Reflective Playwork: For All Who Work With Children, now in its second edition. Ali played a crucial role in creating occupational standards and training materials for Play Wales and other UK training providers. Additionally, she holds qualifications as an assessor and verifier. Notably, Ali is an experienced foster carer and was awarded Best Training Provider at the Playwork National Conference in 2013. In addition, Ali co-authored the book titled Sex, Gender, and Children's Play. Her dedication lies in assisting more adults to discover their unique approaches to support exploration, magic, and enjoyment. Notably, Ali delivered the Keynote Address at Campference 2019.
Sue Smith
Sue initiated her journey in community arts in West Yorkshire and now focuses on advancing play development in West Midlands schools. Bringing a wealth of experience in play and children's rights, Sue provides training and mentorship across diverse contexts. Previously, she held the position of Safeguarding Lead for a Local Authority Youth Service. Presently, she actively advocates for and supports safeguarding practices within community and faith-based organizations. Sue finds joy in revising policies and procedures to enable outstanding practice, firmly believing that nothing—be it material or experiential—is ever wasted. Her philosophy centers on a 'can do' attitude, defining her as a creator, an achiever, and a critical thinker.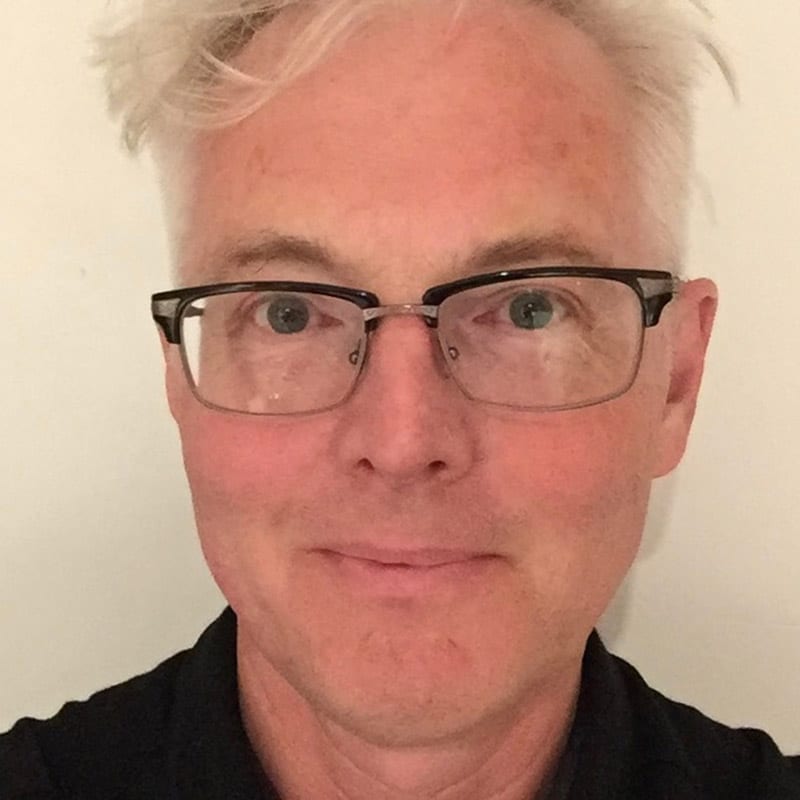 Chris Martin
Chris, a playworker, writer/researcher, and playwork activist, holds an M.A. in Play and Playwork from the University of Gloucestershire. Currently, he is finalizing his PhD, investigating children's interactions with mobile digital technology in outdoor play. Beyond academia, Chris actively engages as a board member of the International Play Association for England. He is hands-on at Tiverton Adventure Playground and holds the title of Postgraduate Fellow at the Royal Geographical Society. Chris has a rich publication history and notably spearheaded the UK Play and Playwork Education and Skills Strategy from 2011 to 2016. Additionally, he facilitated the All Party Parliamentary Group on Play and served as the National Playwork Convenor for the Community, Youth, and Playworker's Section of Unite the Union.
Luke Sutton
Luke's journey in playwork encompasses roles as a trainee playworker, fully qualified playworker, Resource Officer, Senior Inclusion Playworker, and Senior Playworker. In these roles, he oversaw operations across five diverse projects within distinct communities. Notably, Luke made an appearance in Erin Davis's documentary "The Land," showcasing an adventure playground by the same name. Embarking on a global adventure from Wales, he has shared insights on playwork and "The Land" through talks in Cardiff, Los Angeles (Campference 2017), and Tokyo. Luke's valuable contributions extend to published writings on Environmental Modifications, featured in the Journal of Playwork Practice.
Simon Rix
Simon boasts a rich history spanning multiple decades in adventure play and has actively contributed to constructing numerous adventure playgrounds. His unique approach aligns play within a children's rights framework, adopting a distinctly political stance. Simon effectively bridges playwork practice with anarchist theory, illuminating the interconnections. Based primarily in London, he has significantly impacted various adventure playgrounds and community-driven projects. Beyond play, Simon has been involved with food banks, displaying a dedication to community welfare. Additionally, he has provided hands-on guidance in tool use and structure building during Campferences (2017 and 2019), leaving an indelible mark in the playwork landscape.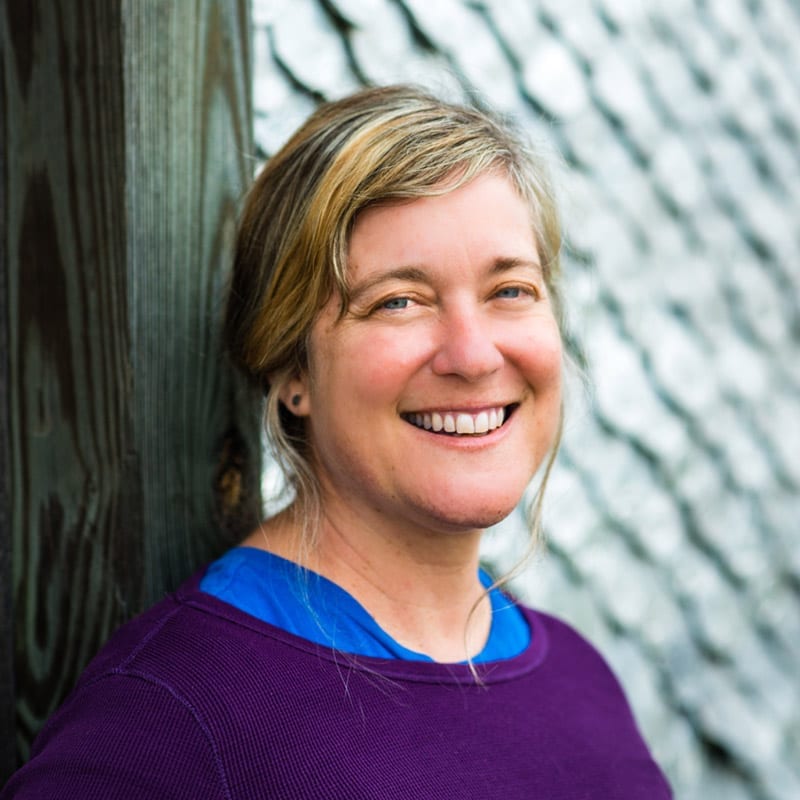 Jill Wood
In 2008, Jill initiated Adventure Play at the Parish School, laying the foundations for a unique play space. Jill's educational journey in playwork encompasses studies pursued in both the USA and the UK. Concurrently, she has dedicated her role as the school's Librarian. An impactful co-authorship, "Adventures in Risk: Comparing risk of injury between an adventure playground and traditional playground," materialized in 2018, showcasing her expertise. Further, Jill took the stage with a keynote address on Inclusive Playwork Practice at Campference 2019. Beyond formal platforms, Jill actively conducts loose parts play sessions and orchestrates pop-up adventure playgrounds in diverse local settings, ranging from hospitals to parks and nature preserves, under the banner of Bayou City Play.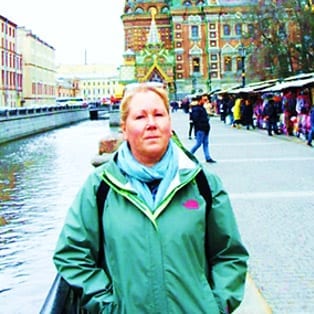 Clair Meares
Clair has been a Community Playworker, trainer and mentor in adventurous play settings, schools and public spaces since the early 1990's. She began this work in local authority 'open-access' centres in Birmingham, UK – later shifting to detached Playwork in parks and inner city neighbourhoods. Working with disabled children, young people and their families to create inspiring, sensory and immersive play spaces has always been at the centre of this work and Clair currently supports a number of voluntary organisations who focus on this as a dedicated service. Clair is also a full time doctoral candidate and part-time lecturer at Birmingham City University exploring research practices, an ethics of care, and the 'offers' made to this from being-in playful spaces with disabled children.
Clair lives in the Midlands, UK, has two children, (adult / teen) and loves anything to do with being outdoors and travelling.
Assigning Course Tutors
Each student completes an Introduction Form at registration. This gives us information on their particular needs and interests, so that we can assign the best Course Tutor for them. All Course Tutors also contribute to the Online Forum where students meet to discuss course content and its application in their settings.
Interview with leaders in playwork
We have also conducted interviews online with leaders in playwork.  Here is one with Wendy Russell, Senior Lecturer of Play and Playwork at University of Gloucestershire and co-author of Right to Play: An Examination of the Importance of Play in the Lives of Children Worldwide.
Subscribe to our newsletter
Please note: By filling in your details and clicking 'Sign up' you are consenting for Pop-Up Adventure Play to send you marketing emails. You can unsubscribe at any time by clicking 'Unsubscribe' in any email received.