Welcome back, everyone, from all the various holidays.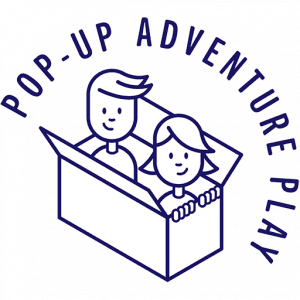 I'm happy to share with you all the exciting news that Pop-Up Play Shop Cardiff's long-running appeals process with Cardiff Council Business Rates department has been won! After much deliberation – and letters of support written by Councillor Jon Aylwin, AM Eluned Parrott, MP Jenny Willcott, MEP Derek Vaughan, plus visitors and fans! – they have given us the full 100% rates relief.
I want to take a moment to thank everyone, near and far, who helped make the project a wonderful success.  It was a beautiful 6 months for all of us, and set a tremendous precedent to show how important projects like this are in bringing free play opportunities right into our city centres.
In case you, like me, find statistics interesting here are some numbers.  The funding came from the Cardiff Council Cymorth Small Play Grants program, and the project was delivered in partnership with Re-Create Cardiff and Vale Play Services Association.

We began with £4988.00 and delivered 63 sessions – a total of 441 hours of play (that's £11.30 per hour of staffed, open access play for all)
Over 1,400 people came – 391 of them under 4, and 410 between 5 and 15
A total of 551 parents and carers came – 189 (or 34%) of them male
A minimum of 15 different nationalities and ethnicities were represented
We were the focus of 1 community arts placement (University of Wales, Newport) and 2 academic papers (UWE Bristol and Leeds Metropolitan)
Our petition had over 400 signatures online and in the shop – 100 in its first 24 hours
We had 8 locally-recruited volunteers, all of whom gained experience in a new branch of community-based playwork practice
We think that counts as a very big success!
Now that the pilot phase is over and we've set a precedent for rates relief, we're getting ready to create new Pop-Up Play Shops and help establish more places for communities to play in city centres everywhere!
To catch yourself up with the whole story to do with Tax Relief Rates and the Pop-Up Play Shop, please visit the Play Shop's website. 
by Morgan