Times were tough, but sometimes it's good to reminisce about past fun times and future plans. Claude Stephens, and the good people of Bernheim Arboretum and Research Forest, helped us do just that by hosting Playwork Campference 2021. The event was held on their breathtaking site in Claremont, Kentucky.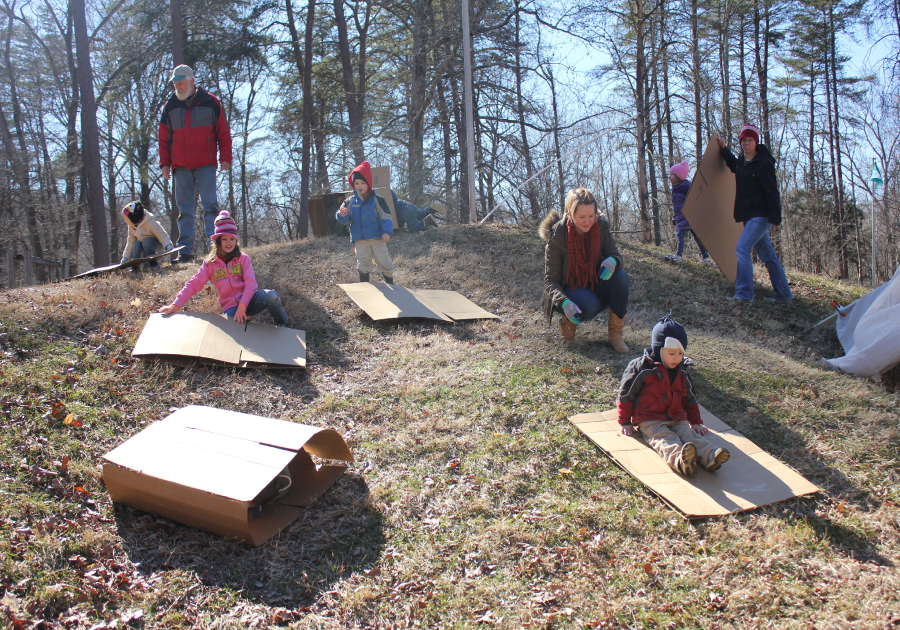 Claude first contacted us during our 2014 tour, when we shared a cold but determined pop-up.  We had been in touch ever since, visiting whenever possible. Their space was incredible with 16,137 acres of forest, gardens and play areas, complete with LEED platinum certified buildings and edible cafe. As lovely as it was, they also do outreach work and provide support and playful engagements in communities across the nearby city of Louisville.
Bernheim was in the early stages of developing a new adventure playground, and what better way to celebrate than by welcoming the international community of playworkers to their site!
Every Playwork Campference
is always a unique opportunity to visit exceptional sites, meet with like-minded play advocates from around the world, and delve deep into the ever-evolving theory and practice of playwork. The location may change, but the passion and knowledge never do, and neither does the reliance on wheelbarrows full of baked potatoes.
We released information as we went along, but the most important date to remember was the Playwork Campference 2021, held from 24th-27th September 2021 at Bernheim Arboretum and Research Forest. We were thrilled to be a part of such an incredible event and look forward to future gatherings of play advocates from around the world.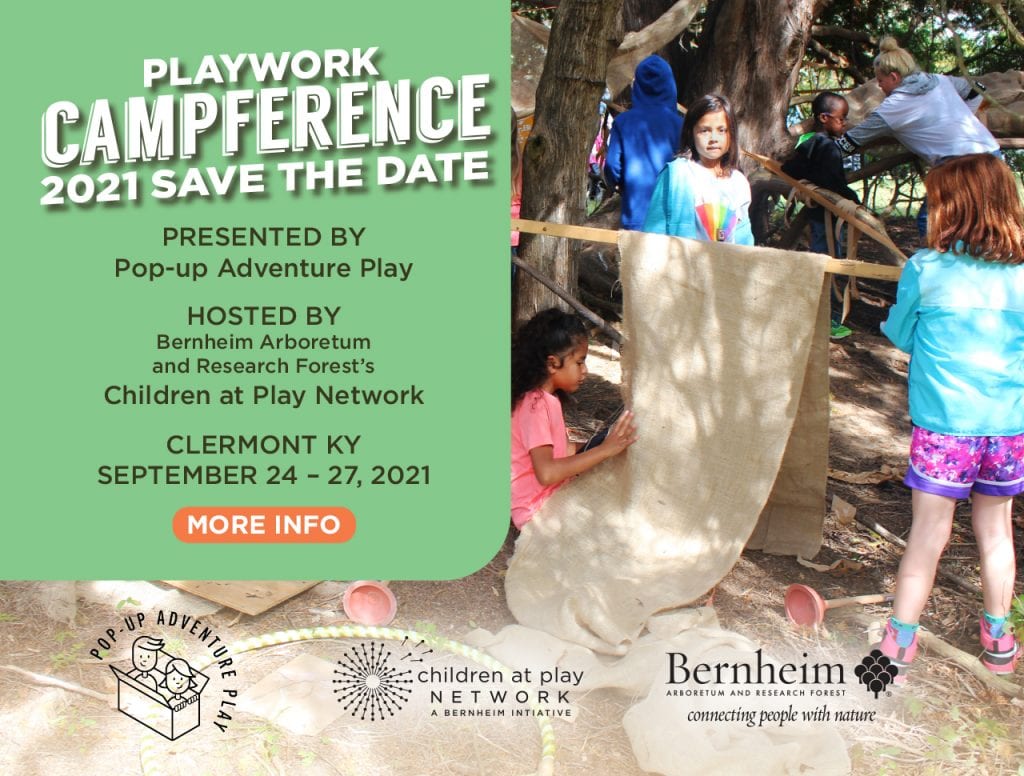 By Morgan