We can't quite believe it, but the
Playworker Development Course
has been going for over a year! Our course aims to provide tools to play advocates and gives a chance to use the playwork approach. Since the start of the course, we have worked with over 60 students from all over the world.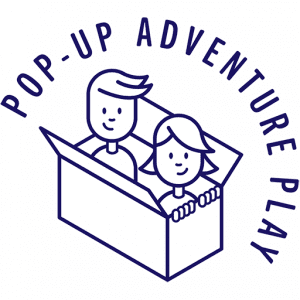 Our aim is to train and empower play advocates. We believe that play is an essential part of childhood and that all children have the right to play. Our Playworker Development Course provides an opportunity for individuals from all backgrounds to learn about playwork and develop their skills as play advocates. Through the course, we equip our students with the tools and knowledge they need to support and facilitate play in a variety of settings. By training more play advocates, we hope to create a world where children's right to play is respected and upheld. Here is a story shared by one of our students in the fourth cohort:
"I was thinking about play the other day while waiting for my lunch at a restaurant. Well, actually I was thinking about how easily kids seem to make friends and how play is a part of that. I was sitting in the restaurant alone and it occurred to me that the restaurant would be a fantastic place to play hide and seek. There were so many dark corners, tables, benches, booths, and half walls that would make excellent hiding places. There were a few other customers in the restaurant and some of them were by themselves. I was imagining what it would be like if we were all more like children and started a big game of hide and seek while waiting for our food. When my waitress did bring my lunch, I meant to say, "Thank you," but I was so into my thoughts of hide and seek that I accidentally said, "Do you want to play hide and seek?" I'm sure she thought I was completely nuts, but if we had been two kids playing that would have been a perfectly acceptable thing to say."  Chelsey Bahe, Assignment 11, PDC – also published in Ip Dip on 17th October 2014
I love this little reflection, and I'll be honest, I'm often in that position where I want to invite someone to have some fun, but am afraid what people might say in response to my question. But why should it be a problem? If Frozen taught us nothing else this year, it would be that the simple question of "Do you want to build a snowman?" should be responded to because invitations to play are harder to issue when you get older, and pretty disheartening when rejected.
So… do you want to play hide and seek? I'll count to 10 slowly…. 1… 2… 3…
By Zan